The "True" Meaning Of Thanksgiving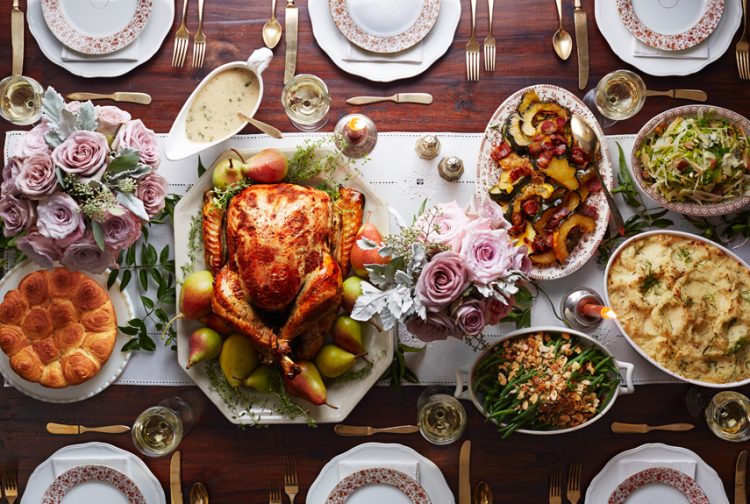 Thanksgiving is upon people for another year and oft time's they forget it's a time to rejoice and be thankful for all the blessings that have come their way throughout the year and the years before.
People gather with their families to enjoy the day and to enjoy the love and comfort of having them in their lives to give thanks on Thanksgiving. Thanksgiving is an important time in most everyone's life because it's a time of giving thanks to God, people, achievements and those things they could not achieve. "No" person can always accomplish everything they set out to attain throughout the year but they do have the ability to give thanks for those goals they did achieve.
Thanksgiving is a special day and people should stop and dwell on their lives, reflecting on the hard times and the good times about achieving their goals and escaping different tragedies in life.
Have you ever stopped to question: "What gives a person their will, determination, and courage to continue on when they've felt life was caving in on them; and have they ever stopped to give thanks to God for all the bad and good times during the year?"
People might ask me, "Why give thanks for the bad times;" and I'll add, "We're to recognize God doesn't promise us a "Rose Garden" in all circumstances and we must be happy and thankful he is a knowing God and many things unfinished might be to our advantage?"
When I was a young child, I didn't understand the "true" meaning of Thanksgiving. I thought it was a time to eat turkey and ham, candied yams, and delicious deserts and to offer a meal to someone who wasn't as fortunate. My Mother would ask people who were elderly, unfortunate, or misplaced to join us for Thanksgiving dinner. I'm proud I was at least smart enough to figure out the importance of offering a meal to someone who didn't have anything to eat or wasn't as fortunate as we were. The offering of the meal left an impression on me for my entire life since I had figured out young in life that all good things come from God and I knew this was a good thing.
I had missed out entirely on the "true" meaning of Thanksgiving because I had not been a good listener as my Mother gave thanks over the meal which spoke to all of the family indicating they were to live a life of thanksgiving every day of their lives and "not" just for the day.
How did I miss out on such an important message? Young ears have ways of turning important points aside; and I'm sure Mother had read us Bible verses about the importance of Thanksgiving many times.
I've matured in life and also in my walk with Christ and I know that when Christian's give thanks to God for his blessings in their life, God is rewarding and aware of our thanksgivings.
In the Holy Bible, King James Version and in the Old Testament (Psalm 100: 1 – 5 ) God's word advises people to, "Make a joyful noise unto the Lord, all you lands; serve the Lord with gladness: come before his presence with singing; know you that the Lord he is God: it is he that hath made us, and not we ourselves; we are his people and the sheep of his pasture; enter into his gates with thanksgiving, and into his courts with praise: be thankful unto him, and bless his name. For the Lord is good; his mercy is everlasting; and his truth endures to all generations."
Christians should constantly recognize that God is in charge of "all" occurrences in their lives and they need to stop and give thanks to him for his grace, salvation, and mercy for he provides it all to them.
In the Bible and in the New Testament and in Ephesians (5: 20) it tells us "Giving thanks always for all things unto God and the Father in the name of our Lord Jesus Christ."
In the Bible and in the New Testament and verses (Colossians 3: 15 – 17), God's word tells people, "Let the peace of God rule in your hearts, to the which also you are called in one body; and be you thankful; let the word of Christ dwell in you richly in all wisdom; teaching and admonishing one another in psalms and hymns and spiritual songs, singing with grace in your hearts to the Lord; and whatsoever you do in word or deed, do all in the name of the Lord Jesus, giving thanks to God and the Father by him.
It's my hope people will stop to instruct their children about the "true" meaning of Thanksgiving; and that it's not just a day of good food and family visits but a day to give thanks to God for everything.